Hey guys, The new working War Thunder Cheat WarHook for Arcade mode of the game is a simple and easy-to-use hack. This WarHook will provide many useful features you can download from our website.
WarHook is a cheat tool for War Thunder that offers features such as Aimbot, ESP, and Zoom Value Modifier. With the Aimbot feature, players can automatically aim at their enemies, giving them an edge in combat. The ESP feature allows players to see through walls and other obstacles, making it easier to locate enemies. Finally, the Zoom Value Modifier feature lets players zoom in further than the game normally allows.
War Thunder is a popular online multiplayer combat game that lets players control military vehicles from different eras. It's Arcade Mode is a fast-paced and intense experience with simplified controls for quick action.
Arcade Mode in War Thunder offers fair matchmaking. It respawns for non-stop action against AI or other players, making it ideal for gamers who want to enjoy epic battles without worrying about being eliminated early.
Functions of War Thunder Cheat WarHook
Tank ESP
ESP Names over players
Show Bots
Show Planes ESP
Show offscreen arrows
Reload indicator
Modify the zoom value of the scope
Shadow Zoom multiplayer
Predict Aim
Auto-update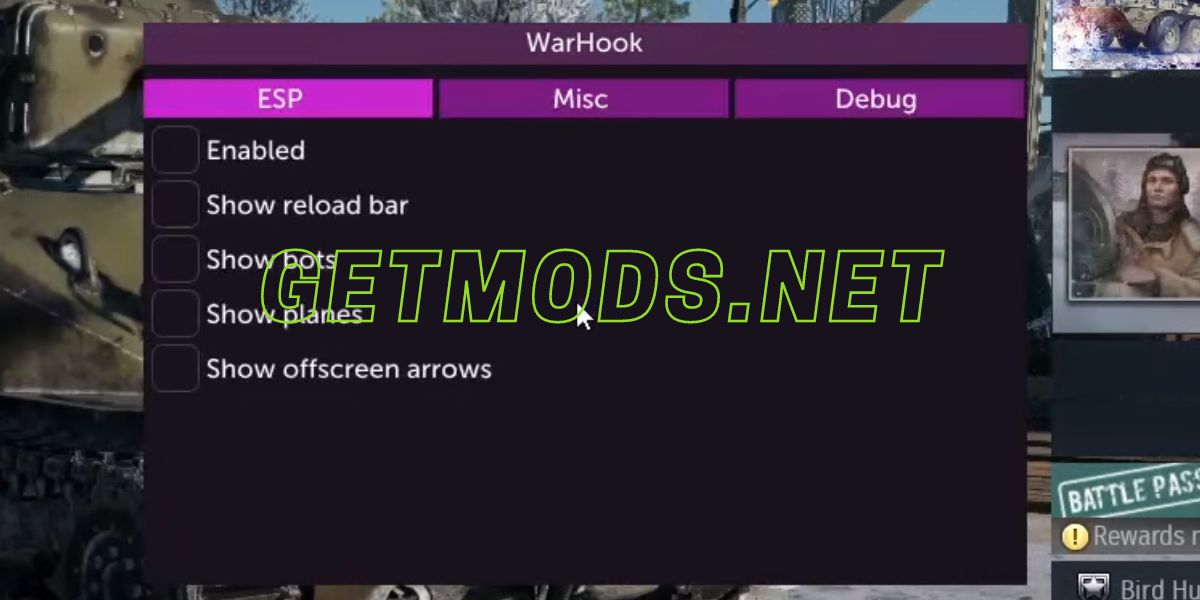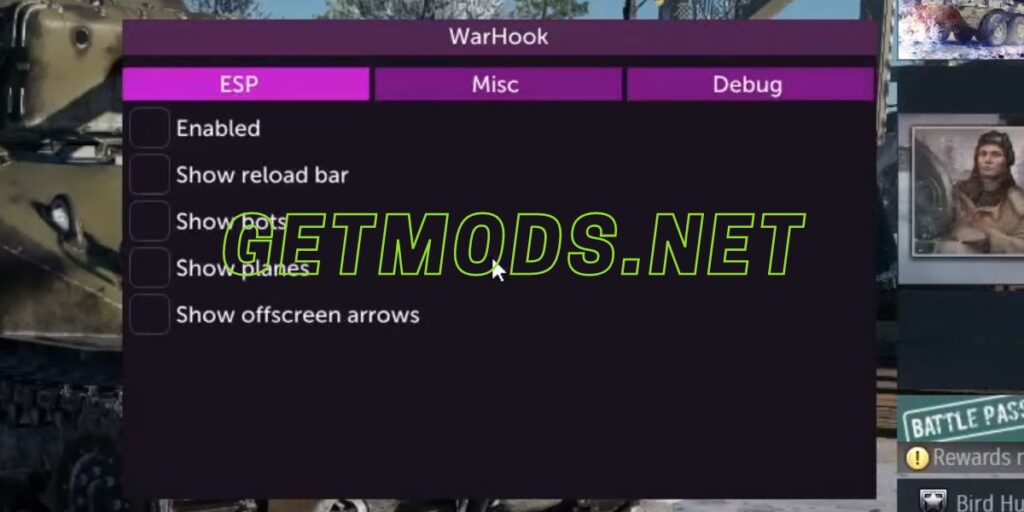 This cheat has ESP, Aimbot, and more and rarely needs an offset update because it scans patterns automatically.
One downside is that you cannot use this with the Easy Anti Cheat software. This means you would need to disable the anti-cheat system to use it.
How to Use the War Thunder Cheat WarHook
First, download the WarHook cheat from the below button.
Launch the game and keep it running in the background.
Download Extreme injector from our website.
Extract the zip file to a separate folder on your desktop.
Add DLL file to the injector and inject it into the game.
Open the game and enjoy.