Hey guys, The new free Soulstone Survivors Cheat Table is now available on our website. You can use this free cheat to get max stats and level up faster in the game.
With our Soulstone Survivors Cheat Engine Table, you can access unlimited health, one-hit kill, damage multiplier, attack cooldown, and more.
Soulstone Survivors is an Action Roguelite game where players face the Lords of the Void and their never-ending minions. The objective is to collect their Soulstones and become a god. Players will gradually unveil secret spells as the game progresses, craft mighty weapons, and unlock multiple characters.
You can unlock various unique features in the game using this cheat table. One of the most popular is god mode, which allows your character to remain at max health even after getting critical hits from enemies.
So, let's look at some of the best features of the free Soulstone Survivors cheat pc.
Functions of Soulstone Survivors Cheat Table
The Soulstone Survivors Cheat Table has multiple features some of these include:
Player Options
God Mode
Ignore Hits
Unlimited Health
Unlimited Reroll
Unlimited Banish
Instant Dash Cooldown
Stats Options
Max Health
Critical Chance
Critical Damage Multiplier
Attack/Cooldown Speed
Attack Range
Movement Speed
Armor Power
Exp Multiplier
Inventory Changer
Max Minor Soulstones
Corrupted Soulstones
Vile Soulstones
Wicked Soulstones
Hateful Soulstones
Rogue Soulstones
Enemies Options
Super Damage/One-Hit Kills
Damage Multiplier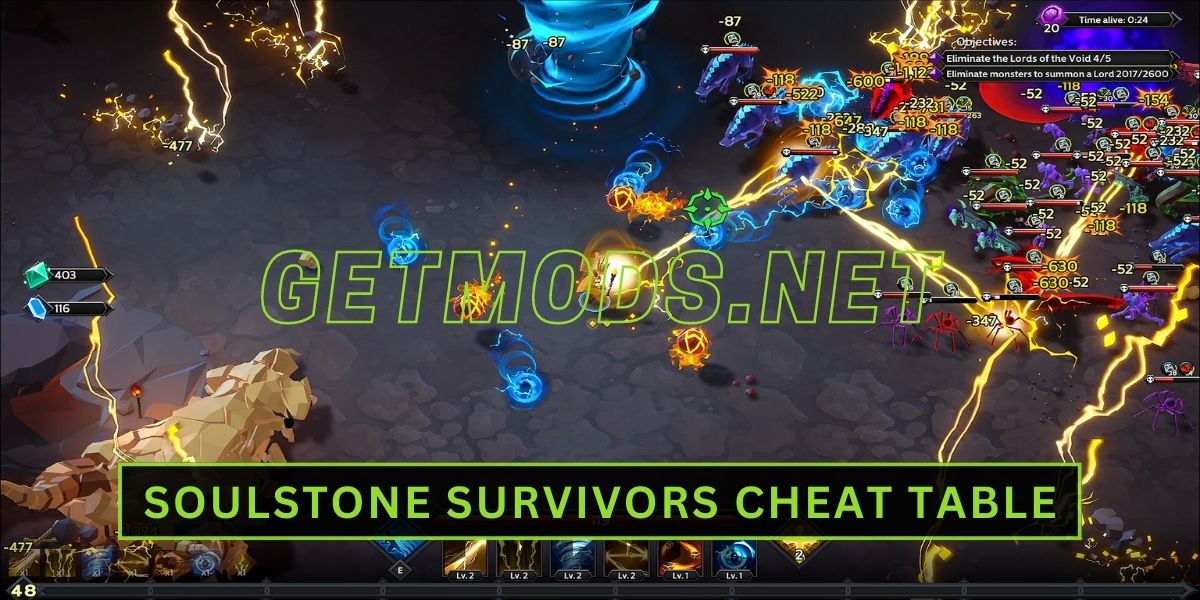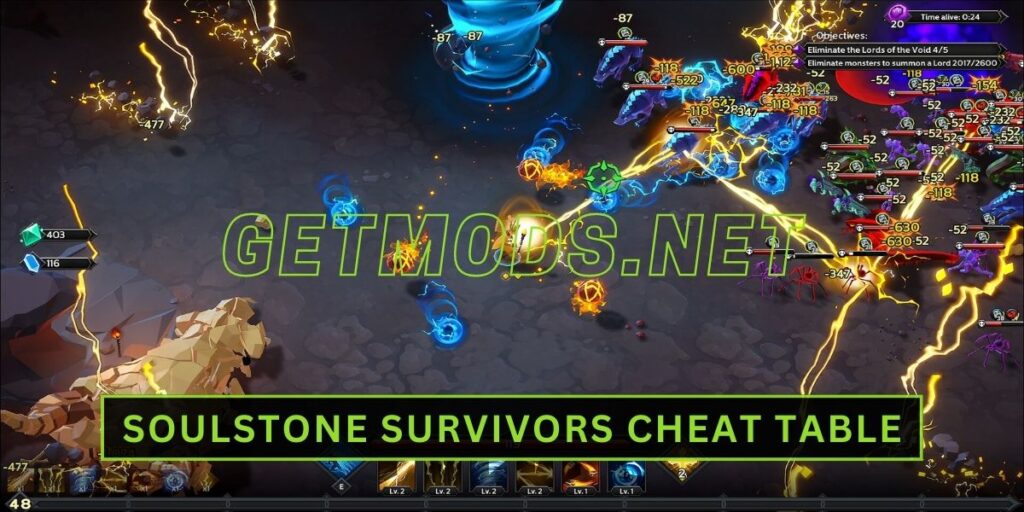 Note: Once the game is launched, click the Activate button on the cheat table. The table will automatically attach to the Game process.
How to Use Soulstone Survivors Cheat Table
Install Cheat Engine on your device.
Start the Soulstone Survivors game.
Double click the .CT file to open it.
Click on the PC icon in Cheat Engine to select the game process.
Click on Keep the list when displayed on the screen.
Activate the options and enjoy the game.