The free Sons of the Forest Hack is a simple and easy-to-use internal cheat for the game, and it will provide you with features that will make your gameplay easier.
It can be daunting and scary if you find yourself stranded on an island following a helicopter crash. However, with the Sons of the Forest Hack, there's no need to panic. This powerful tool allows you to easily access the ReiHook Internal Cheat menu and unlock a range of useful features.
With just a few clicks, you can activate ESP for enhanced awareness of your surroundings and Infinite Health, Stamina, and Strength to give you an edge in survival situations. You can even eliminate hunger and thirst to ensure your basic needs are always met.
If you encounter Kelvin, an NPC who seems to be in distress nearby, kindly avoid discouraging him from reporting our Free Sons of the Forest Internal Hack to Endnight Games. We assure you that our hack is still undetected and intend to keep it that way.
Speaking of Sons of the Forest, this new game addiction has been making waves in the gaming world as the second installment of Forest. With Kelvin being a valuable character in-game, incorporating our hack will enhance your gameplay experience.
Functions of Sons of the Forest Hack
Sons of the Forest hacks include ESP, Aimbot, and No Recoil. These features help you beat other gamers. You can dodge or kill other players using ESP.
Aimbot makes killing opponents easier. The No Recoil feature eliminates gun recoil, giving you more shot control.
Transform [LeftControl]
ESP

Enemy [Name, Distance]

Animal ESP [Name, Distance]
Unlimited Health and No Fall Damage
Hostile Animals ESP [Name, Distance]
Max Ammo

NPC ESP [Name, Distance]

Unlimited Stamina
Cave & Bunker ESP [Name, Distance]
Max Strength
Cannibal Village ESP [Name, Distance]

No Hunger and Thirst

Teleport to the nearest Bunker or Cave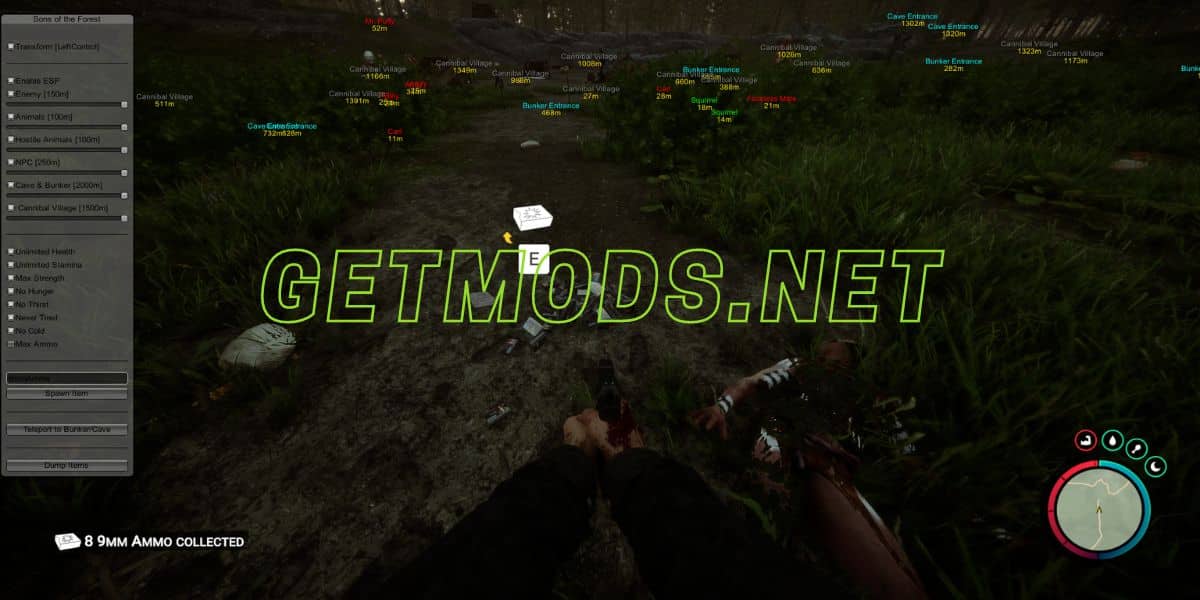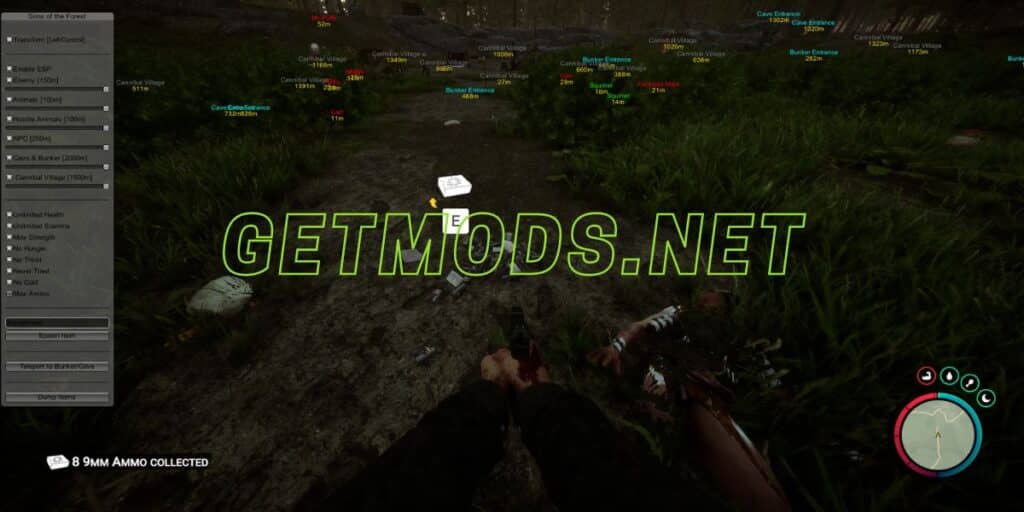 How to Use Sons of the Forest Hack
First, Download the ReiHook Sons of the Forest cheat from down below.
Now unzip the file and extract the cheat to a separate folder.
Run this cheat with MelonLoader Alpha v0.6.0.
Paste the ReiHook.dll in the Mods Folder of your Sons of the Forest Game directory.
Enjoy the game.