Hey guys, The new free Demonologist Trainer Cheat Table for the Cheat engine program is now available on our website. You can use this free cheat to get unlimited money and level up faster in the game.
This free hack enables you to unleash boundless levels and hack features within Demonologist, a game that requires you to detect and eliminate malevolent entities haunting cursed locations. As you read on, we'll delve deeper into the cheat and highlight why it's worth trying.
Clock Wizard Games developed Demonologist and entered early access on Steam in March 2023. This game can be played alone or with up to four online players. You must employ your equipment, including EMF readers, spirit boxes, crucifixes, and other tools, to uncover evidence about the type of evil entity haunting the area and conduct the necessary exorcism rite.
The game has three maps, each with its unique theme and mechanic, guaranteeing a high degree of replay value and a spine-tingling experience.
About Demonologist Trainer Cheat Table
You can take your gameplay adventure to a new level with Demonologist Trainer Cheat. This free hack enables you to unlock infinite levels and hack features, allowing faster leveling up, granting access to more equipment and safehouses, personalizing your character, and providing a more enjoyable experience with your friends.
Moreover, you can also leverage the cheat to explore the maps thoroughly and uncover enigmatic secrets and hidden Easter eggs.
Instructions for Demonologist Trainer Cheat are simple, and you won't need to worry about installing or browsing guides to get started. You must download the hack from a reputable source – like us – and then follow our well-explained instructions below.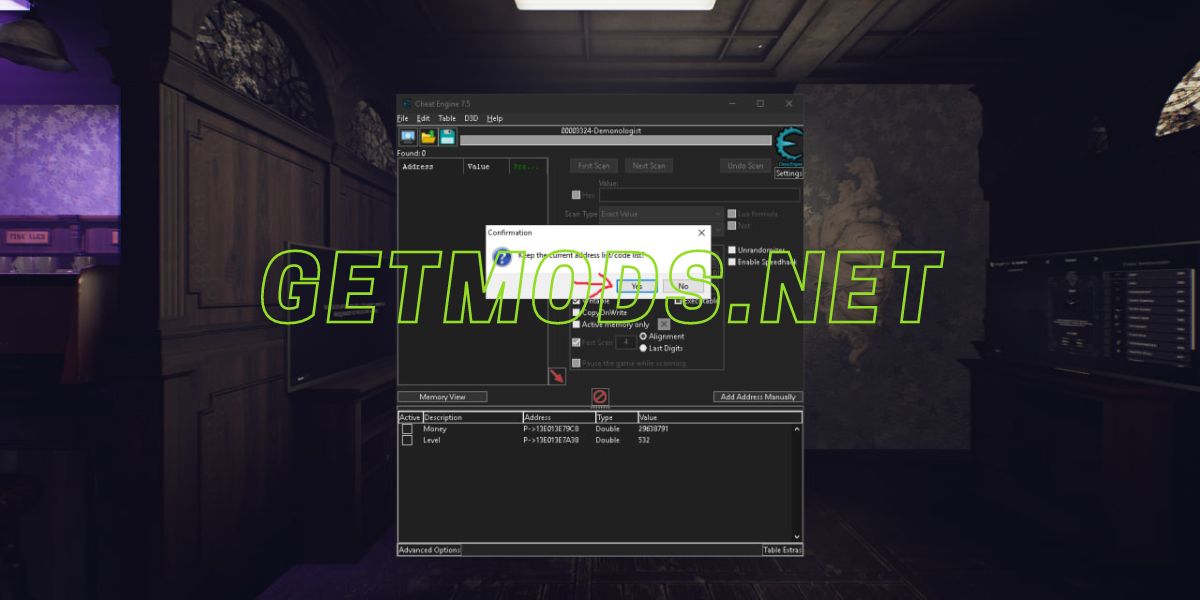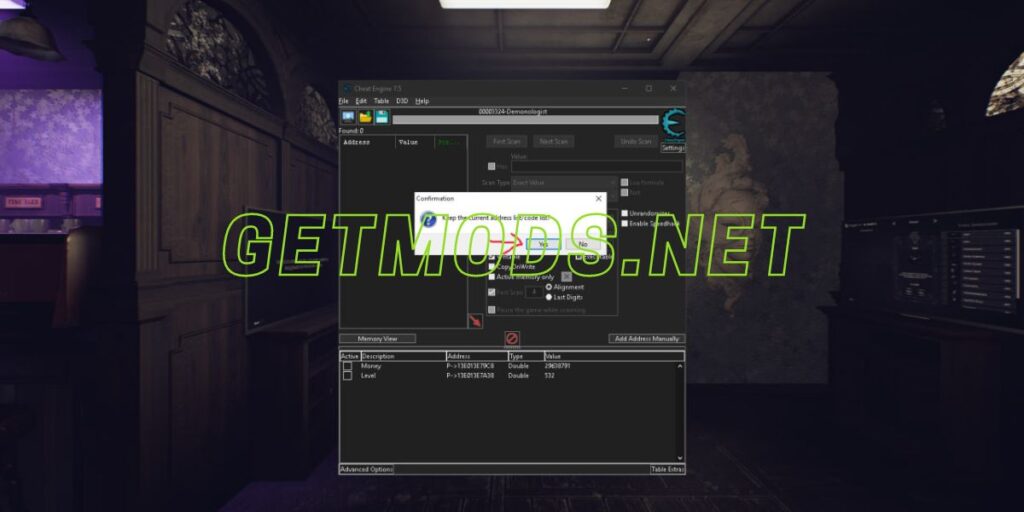 With Demonologist Trainer Cheat, you can explore the game in a novel and exciting way. Whether you want to push yourself and your friends with more challenging difficulties, tinker with varied equipment and tactics, or explore a more entertaining aspect of the game, this cheat has you covered.
How to Use The Demonologist Trainer Cheat Engine Table
First, Download the Demonologist Trainer Cheat from the below button.
Extract the downloaded zip file on your desktop.
Download and install the cheat engine program.
Start or launch the game and do Alt+Tab.
Open the .CT file and attach it to the game process.
Change the values visible in the list at the lower section of the Cheat Engine window.
Buy new items and use the cheat table to increase them.
Enjoy the game.