The free Phasmophobia hack PhasmoMenu created by PappyG is a simple and easy-to-use mode menu for the game made on the config table of the Cheat Engine program.
Phasmophobia is a multiplayer online game where players work together to investigate paranormal activity and search for ghosts. The game is highly enjoyable, and if you're seeking free hacks for Phasmophobia, you've come to the correct location.
| | |
| --- | --- |
| Cheat Name | PhasmoMenu By PappyG |
| Cheat Version | v0.5.0.1 |
| Cheat Status | UNDETECTED |
| Cheat Developer | PappyG |
With functions like invincibility and no clip, you'll be unstoppable while playing the game. The best part is It's completely free! So why not use this opportunity to enhance your gaming experience and enjoy unparalleled fun with the Free PhasmoMenu Hack today?
The menu for phasmophobia is a great tool to enhance your gameplay experience with friends. It is undetectable, ensuring you won't face any ban for using it.
Functions of PhasmoMenu Cheat
Below you will find the most useful functions of this cheat menu, the rest you can see in the below image.
Infinite Stamina
Max Reach
Invisible to Ghosts
NoClip
Movement Speed
Throw Strength
Ghost ESP
Ignore Ghosts
Build Fake Ghost
Player Info
Revive All
Lock/Unlock Doors
Become Ghost
GhostEvent Notifier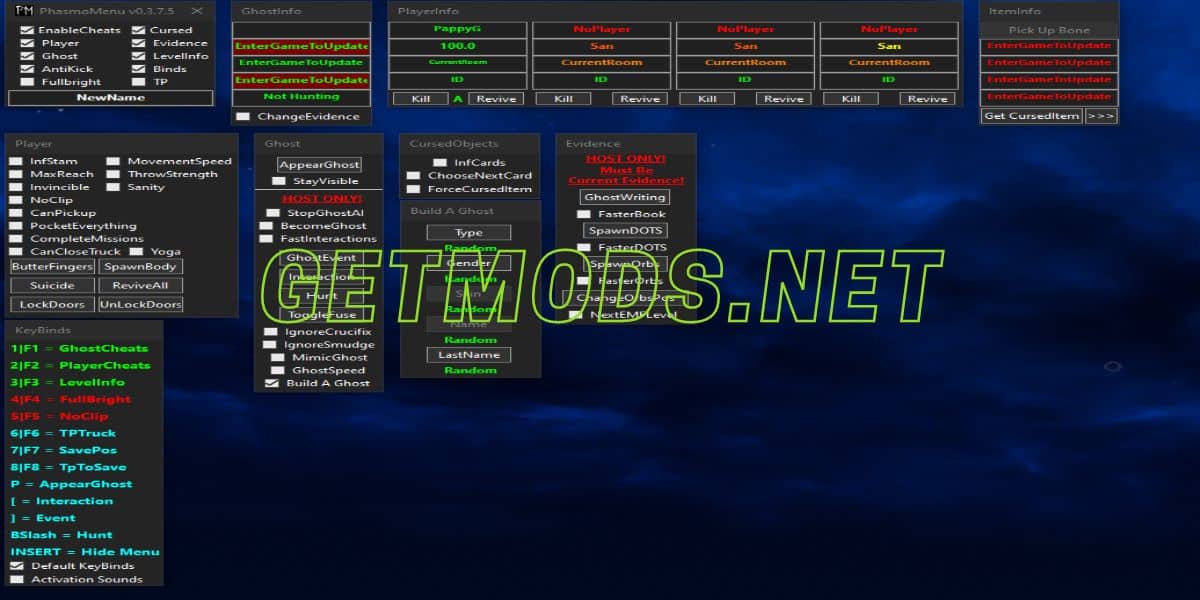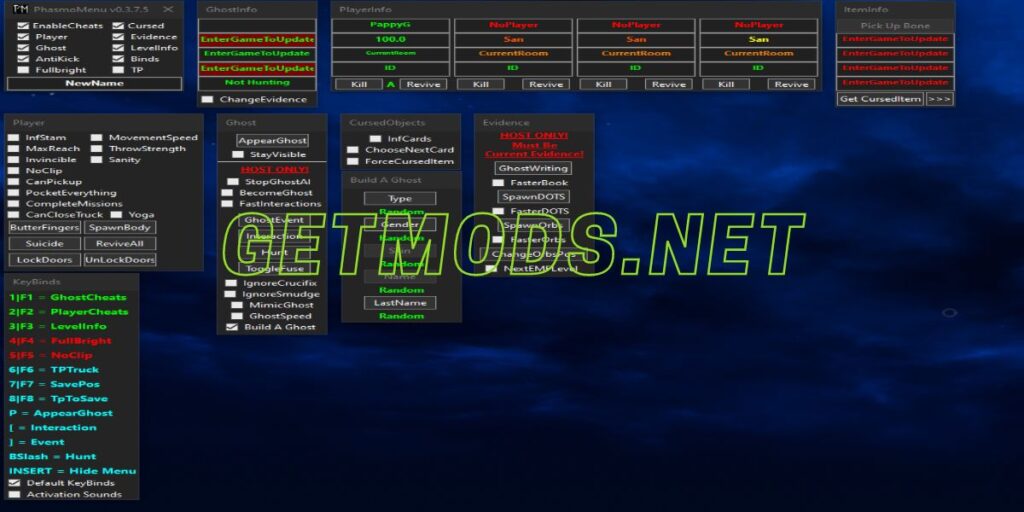 How to Use PhasmoMenu Cheat for Phasmophobia
First, Download the free Phasmophobia Cheat.
Start the game and do Alt+Tab on your keyboard.
Install and Open the cheat engine program.
Now run the cheat.
Open the game and enjoy.