Are you searching for Driving Empire Scripts to farm infinite money & auto race? If so, you've come to the right place. We've provided a list of all working Roblox Driving Empire Pastebin scripts, which you can use to obtain unlimited rewards in the game.
This Driving Empire hack script works amazingly. For example, with a speed boost, your car will travel faster than other players, auto farm event candy, auto farm in-game money, jump power, and other functions.
Additionally, these scripts allow you to farm infinite money by automatically entering races around the map and teleporting through each checkpoint without driving the car.
Published by Voldex, Driving Empire is a car and bike racing game on Roblox. In this game, players race against each other, earning money to unlock new supercars and vehicle upgrades.
You'll need an updated Roblox exploit like Fluxus, Arceus X (for Android), or Valyse Executor to use these Driving Empire Scripts Pastebin. These can be downloaded for free from our website.
Functions of Driving Empire Script
Auto Race
Infinite Money
Auto Farm
Car Turbo
Rainbow Car
Car Outline ESP
Teleport to Checkpoint
Car Speed Booster
Change Car Type
Player WalkSpeed
We have updated this page with the latest working scripts for Roblox Driving Empire. Rest assured, all these scripts are tested and are safe to use.
Now, look at all the currently available working scripts for the Driving Empire Roblox game.
Driving Empire Script Pastebin for Auto Farm | Auto Race
The Roblox Driving Empire Script V3rmillion will help farm infinite money by automatically racing with other players and on a safe highway road outside the original map of the game.
loadstring(game:HttpGet(('https://raw.githubusercontent.com/zeuise0002/SSSWWW222/main/README.md'),true))()
Roblox Driving Empire Auto Farm Script
loadstring(game:HttpGet("https://raw.githubusercontent.com/KPRAAHUE/driving-empire-autofarm2/main/README.md"))()
Driving Empire Shipt App Event Autofarm Script
loadstring(game:HttpGet(('https://raw.githubusercontent.com/cool83birdcarfly02six/DrivingEmpireEvents/main/README.md'),true))()
Script For Driving Empire Infinite Money & Auto Race
loadstring(game:HttpGetAsync'https://raw.githubusercontent.com/GXNATION/Main-script/main/Main%20hub')();
Ensure you copy the script exactly as shown in the code box. Missing lines or words during the copying process could result in errors displayed in the Roblox console.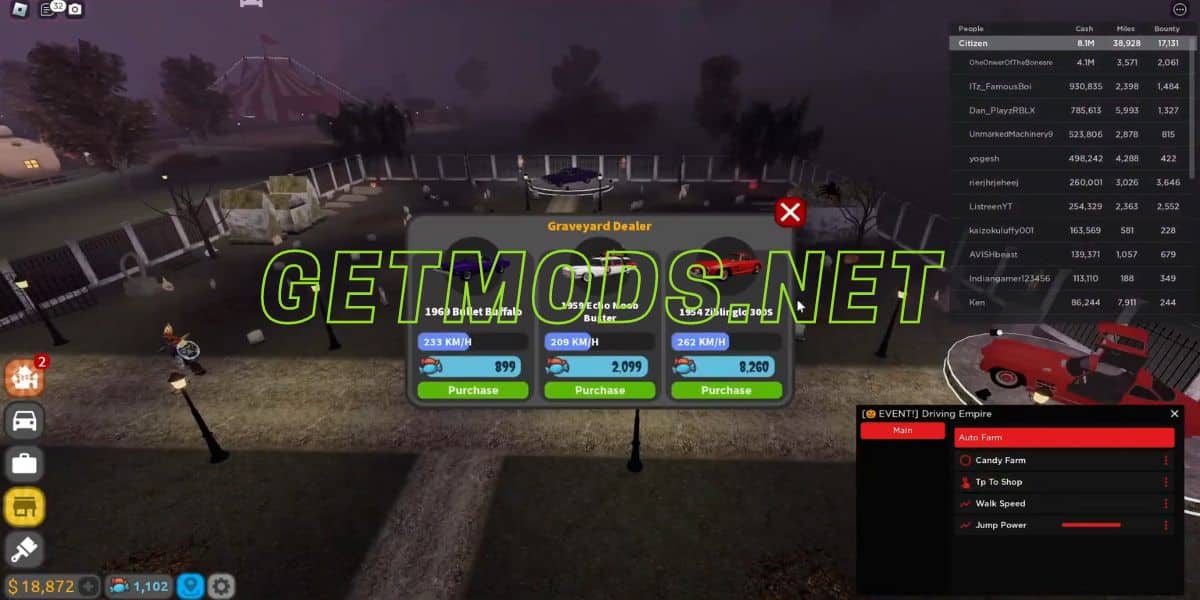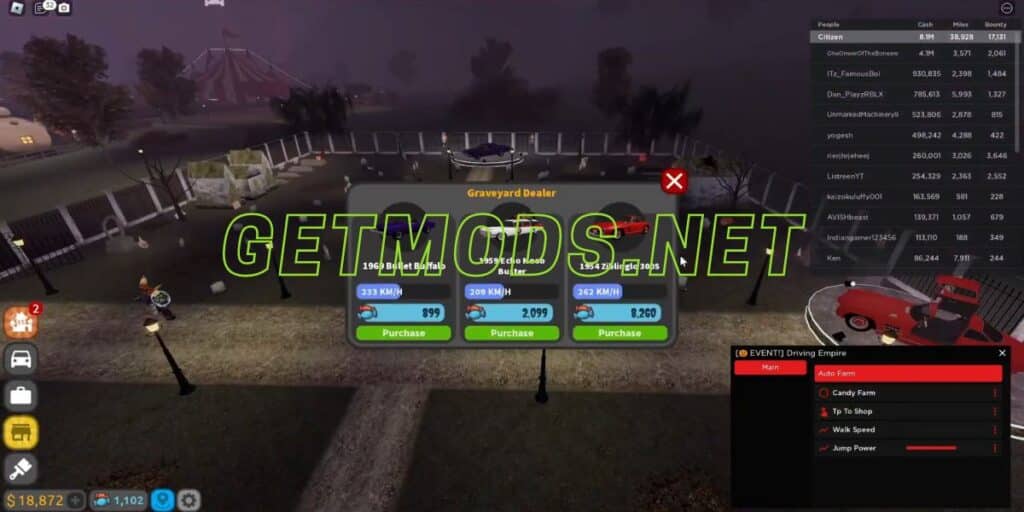 How to Execute Driving Empire Script?
First, make sure you have the best Roblox Script executor. You can download one, such as Synapse X Crack or JJSploit Exploit.
Start and launch the Driving Empire game from the Roblox app.
Copy and paste the Driving Empire Script from the link down below into the Roblox executor exploit.
Click on attach followed by execute button to inject the script.
Done, and do share it with your friends.
Use the download button above to get more working Roblox scripts.
Recommended Executors for Roblox Scripts:
Here is a complete list of the most recommended executors or exploits for Roblox scripts:
Krnl Executor
JJ Spoilt Executor
Arceus X for Android
Valyse Executor
Fluxus Executor
That's it, and enjoy the game.