Extreme Injector v3.7.3 DLL injector Hack Free Download Latest Version for Windows computer games. It is safe to use dll injector hack for all computer online games.
| | |
| --- | --- |
| Status | *UNDETECTED* |
| Type | DLL Injector |
| Developer | Master Official |
| Publisher | Getmods.net |
Extreme Injector Overview
The extreme injector is a DLL file injector that can inject a DLL process to another running process by memory hacking it, suppose you have GTA 5 running on your pc and you have downloaded a free GTA 5 online mod menu dll from our website then the next step will be to inject that DLL file to the game process .exe and to do this you will need this extreme injector.
The extreme dll injector is the longest running and most used dll injector for windows pc games, the last update of this dll injector was published long ago in the year 2020 and it is still one of the best injectors out there in the cheater's Community.
The main reason why people love extreme dll injector is that it's an open-source project on GitHub's website, and when it comes to an open-source project all the coding will be visible to you and you can check it for malicious codes and can modify it for your own custom builds.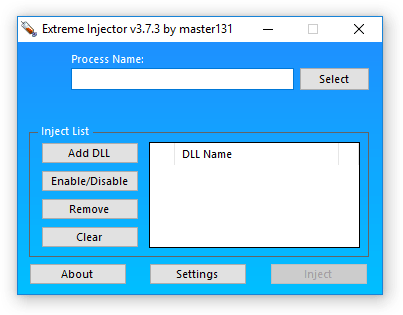 Extreme Injectors Features
Below are some noticeable features which you will experience after using Extreme Injector Free Download.
Works with all games whether its online or offline.
Undetected in most of the online games.
Best free dll injector for gta 5 online.
Easy to use and configure no advanced skills needed.
Can inject multiple dll files at once.
Open source coding code avaible on github.
Extreme Injector For All Games Free Download
Click on the link below to start the extreme dll injector for all games Free Download. This is a full safe dll injector for offline and online games.