The Of Guards and Thieves Hack is a new addition to the ReiHook cheats and is specially made for this indie game of OGAT. This free hack will let you use esp and aimbot in the game without getting detected by anti-cheat systems.
Are you a fan of the exciting first-person shooter game, Of Guards And Thieves? If yes, you should know that a hack is gaining popularity among players.
The Of Guards And Thieves Hack comes with features like an aimbot, ESP (extra sensory perception), and no recoil.
The aimbot feature of the hack allows players to auto-target their opponents for easy kills without manually aiming at them. It also improves accuracy, making eliminating enemies quickly and accurately easier.
The ESP feature reveals aenemies'es' locations to make survival easier in battles even if outnumbered. Lastly, the no recoil feature enables players to fire without having their weapons go off target due to powerful kickback from shots fired.
Overall, the of Guards And Thieves Hack is great for improving your gaming skills and having more fun while playing this addicting shooter game. With its features like aimbot, ESP (extra sensory perception), and no recoil, you can easily take down opponents quickly and accurately – remember not to get caught!
Functions of Of Guards And Thieves Hack
Visuals:
Enable ESP
Players [Name, Health, Distance]
Zombie Objective [Name, Health, Distance]
CTF Flag [Team, Distance]
Thief Objective [Name, Distance]
Miscellaneous:
Transform [LeftControl]
No Spread
No Reload
Rapid Fire
Unlock Classes
Speed Modifier [LeftControl]
Fullbright
Field of View [Default – 50° to 120°]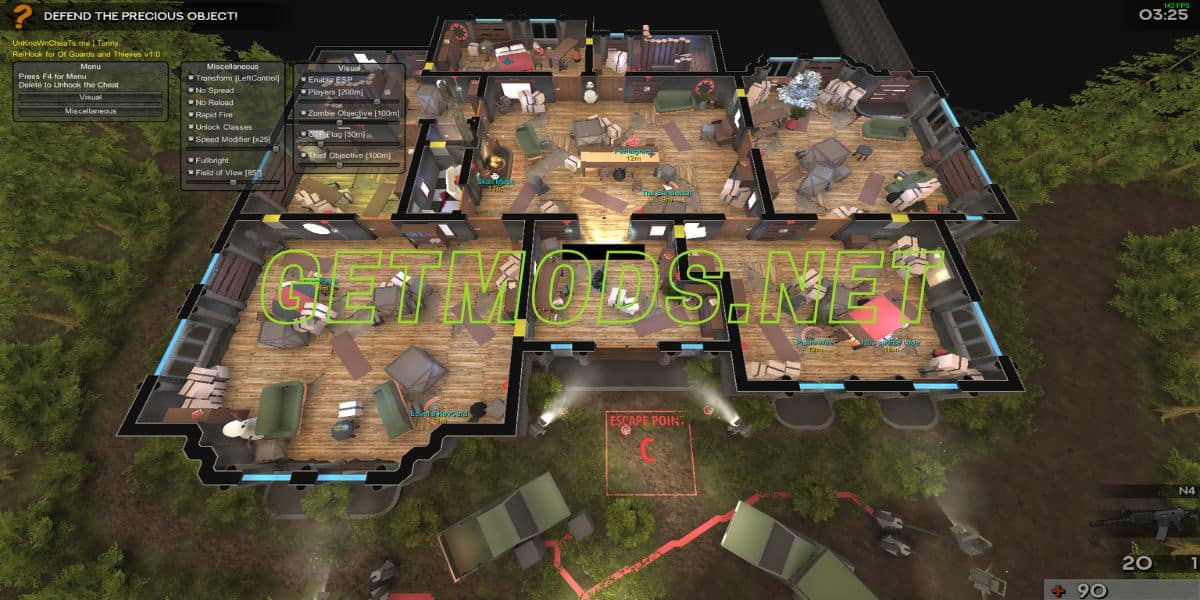 How to Use Of Guards And Thieves Hack?
Download the free Of Guards and Thieves Hack from our website.
Unzip the downloaded zip file to a separate folder.
Start the game and minimize it by using your keyboard.
Use Sharpmono Injector and inject the cheat DLL into the game.
Configure with the settings added below.
GG, enjoy the game.
Enable Hide from AssemblyLoad Callback!!

Game Process: OGAT.exe
Namespace: ReiHook
Class: ReiLoader
Init: ReiAyanami

Menu Key: F4